Another Elf Studio Haul!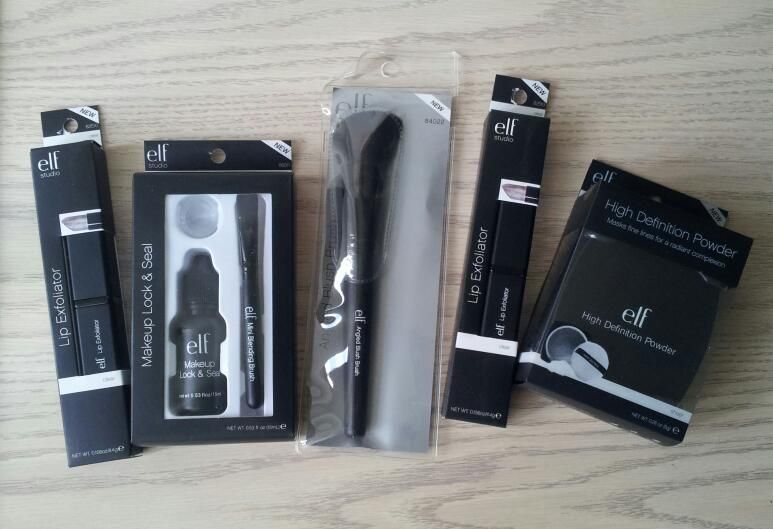 I probably look a bit obsessed with Elf's Studio line but that's probably because I am! Just about everything I've tried I've fallen in love with instantly. I'm a huge fan of their brushes mostly because they're AMAZING but also because they're really affordable at just $3. Elf's Studio line also offers some pretty nice makeup too!
I haven't really been ordering from Elf much but the release of their new Studio brushes had me super curious! A little while ago Elf debuted several new brushes including an Angled Blush, Small Stipple and Flawless Concealer brushes. All of which I ordered along with the HD setting powder, Makeup Lock & Seal and two lip exfoliators. I had been waiting soo long for the lip exfoliators and Flawless Concealer brushes to stock back up so when I noticed they were available I placed an order immediately!
Unfortunately, these are the only items I received. I also ordered a Small Stipple and 2 Flawless Concealer brushes but for some reason they weren't included in this shipment. Luckily though, I've contacted Elf and they're shipping them separately very soon. It didn't take long to receive a response either. I'm still a little disappointed though because those were the things I REALLY wanted but I'm still very satisfied. Especially with my new Angled Blush Brush. It's so soft and dense! I can't wait to try it out and receive my other brushes!