October Bombshell Julep Maven Box
Okay, I can't lie. I was a little miffed when I realized I had forgotten to skip this month's Julep Maven box. These boxes are really nice but I wasn't looking forward to dropping $20 on this. I was reluctant when I first received my shipping confirmation but after seeing what other ladies received thus month I started getting a bit excited. I seen a few ladies getting the quick dry drops and I was praying I would too. I smudge my nails every time I get them polished because I'm so impatient lol
Once I received my box I was completely pleased and glad I didn't skip! This box was packaged so nicely! Like my penny box, there were ribbons and tons of cute squiggly packing paper. This time it was orange and black themed for Halloween. I also love how quickly Julep ships their boxes. I received mine last week. That's pretty early considering my Birchboxes don't arrive until the middle of the month.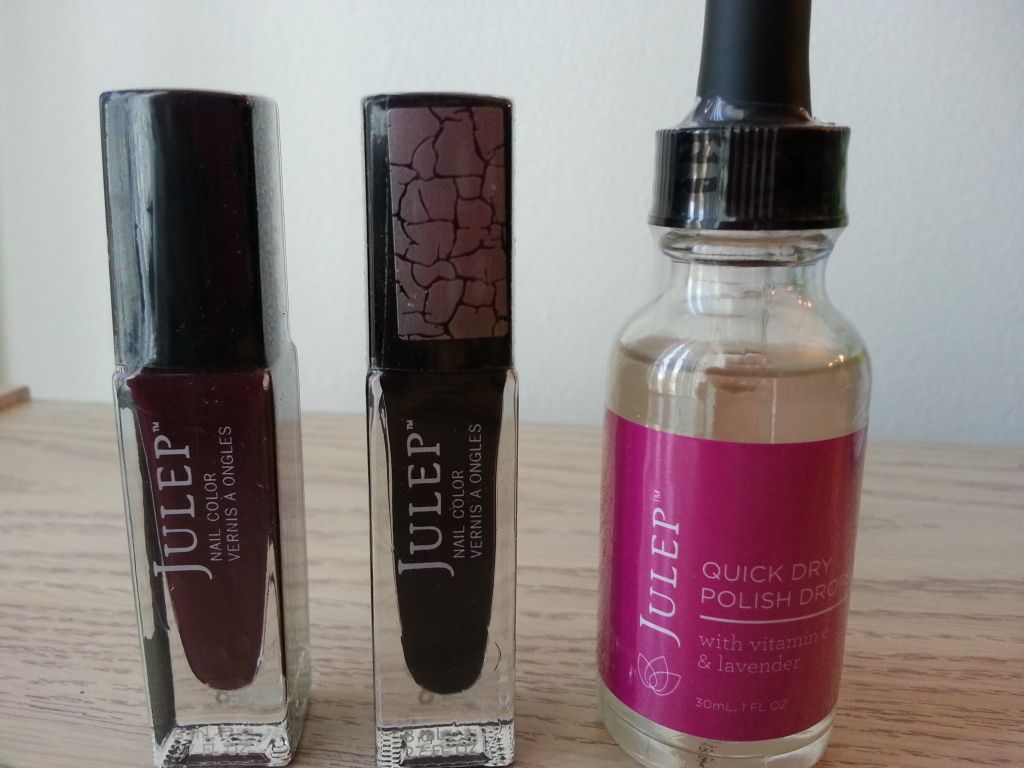 The Bombshell profile couldn't fit me more perfectly. This is the second set of polishes I've received that I've fallen in love with. This month's box shipped with Keira and Ursula. Kiera is a creamy burgandy color that's absolutely perfect for fall! I'm so glad I received this color because I'm totally into burgandy right now and this will look great with my new lipstick! Ursula is definitely a treat too! It's an intense black crackle polish that I can't wait to use. I bet Julep's formula will be nice. I also received those Quick Dry Polish Drops I wanted so badly! The bottle is a pretty nice size so I know this will last me forever. I just hope they work!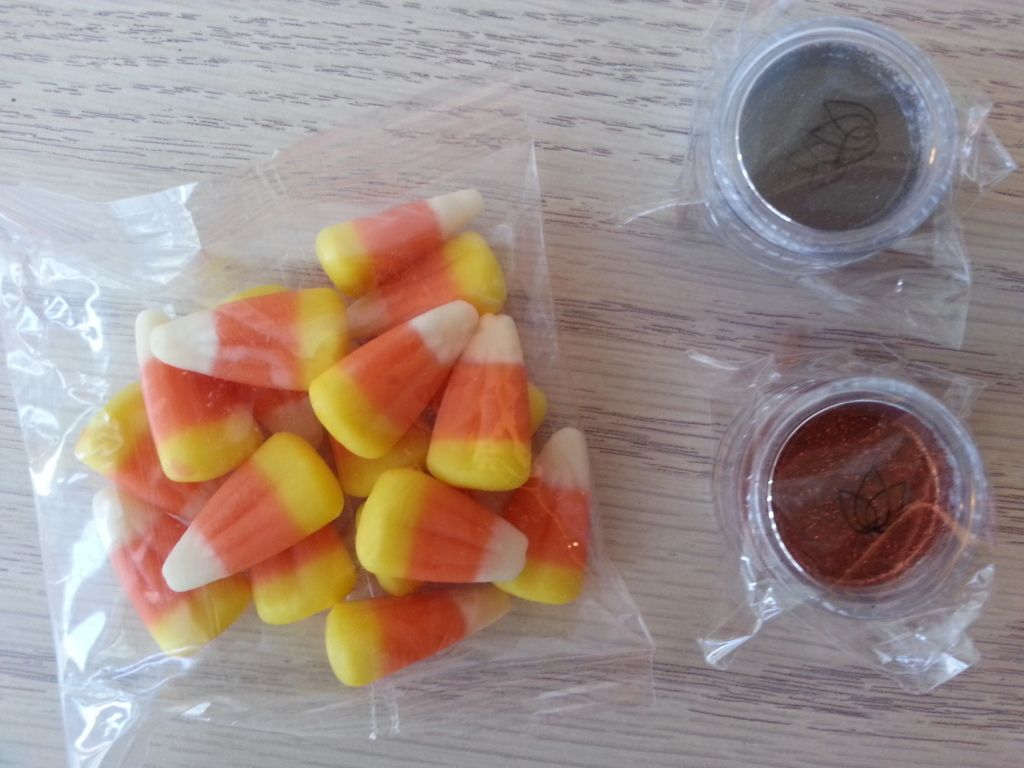 I also received some holiday themed goodies! Julep got in Halloween spirit this month and included some candy corn and orange and black glitters. Such nice extras! I don't like candy corn but I'm excited about the glitters. I plan on using them on my nails and some eyeshadow looks very soon!