Tarte Fantastic Foursome Holiday Cheek Set
What's better than a threesome? A foursome! Tarte has released a really amazing limited edition holiday cheek set that I just couldn't resist picking up. The set includes four mini sized blushes for just $35. The blushes are half the size of the originals which retails for $25 a piece. So this is definitely a steal!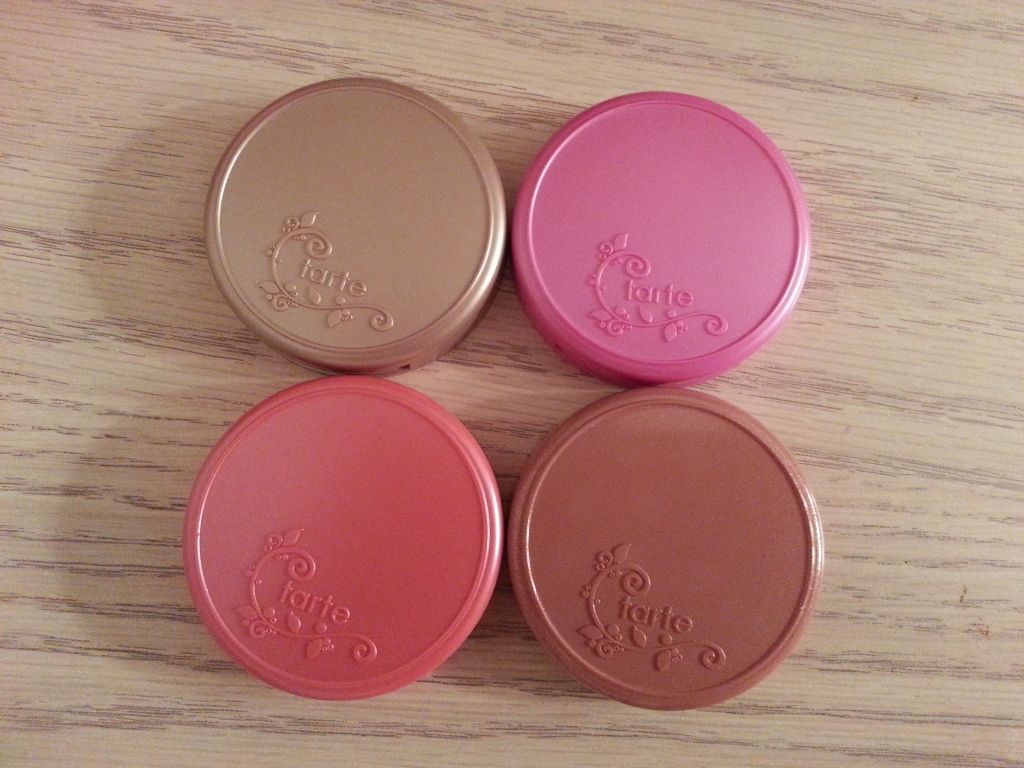 I've never tried any of Tarte's blushes so I thought this would be a good way to give them a go. The blushes come in small plastic packaging that's so cute and perfect for travel. I'm definitely tossing a couple of these in my purse. The pans are still a pretty nice size though. I didn't have any issues getting my stippling or angled brush inside at all.
The set is supposed to be four blushes but for darker ladies it's really two blushes, a nice highlighter and a shimmery bronzer. Here's a run down on what's included:
Angelic: shimmering champagne
Fantastic: soft fuchsia
Magic: pink coral
Stellar: shimmering nude
These blushes are so silky and pigmented! This set appears to be amazing for the price. The formula seems very good and I really like the colors. I can't wait to try these on!