Boots No. 7 Beautiful Skin Cleansing Balm for Dry Skin Review
Okay, I have to be completely honest here. I was excited that Influenster included this cleansing balm as a bonus in my Beauty Blogger box but was on the fence about trying it. For almost a year now, I've been washing my face using the oil cleansing method with castor and olive oil (I'm looong overdue for a post about it but I'll be sharing very soon!). It's been working pretty well for my ultra sensitive skin so naturally I was little leery about trying a new cleanser. A lot of skin products tend to be too harsh on my skin and I certainly didn't want any breakouts. But lucky for me this worked out pretty well!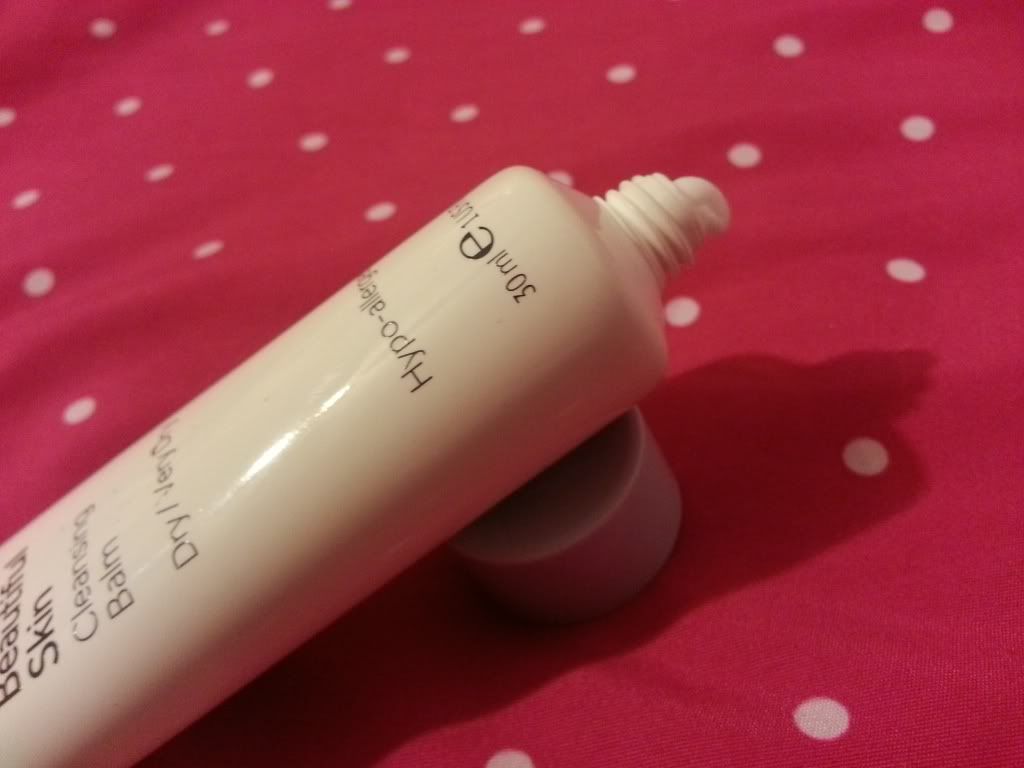 I've never tried any Boots No. 7 products so before giving this whirl I looked it up. Gotta know what I'm slathering all over my face right? Boots describes this cream as a
"Gentle, non-drying balm that cleverly dissolves makeup and impurities to help keep skin looking clear and healthy. Works in one simple step leaving no residue, just perfectly clean, soft and supple skin. It includes replenishing ceramides to help nourish dry skin and glycerin and cocoa butter for deeper hydration."
Big claims for a low end cleanser, right? But Boots is pretty dead on! This balm actually does everything they claim. It's very light and creamy and has more of moisturizer feel to it so I wasn't sure it would clean very well at first but now I'm a believer. I was thoroughly surprised how clean and soft my face felt afterwards. The formula appears to be PERFECT for my super dry, sensitive skin! I didn't get that tight dry feeling I usually get after washing my face. Influenster also included the night cream from this line but I don't even apply it after using this balm. The balm is so creamy and hydrating that it leaves my skin super supple without having to follow up with a moisturizer. Awesome right??
My only gripe with this balm is that it doesn't remove waterproof makeup very well. I had no problem removing my brow pencil, blush, foundation or concealer but my liner and mascara took a little bit more work. I do think this balm could be a one stop shop for us makeup fiends' nighttime routine but I think it would be more effective (and save you some time and scrubbing) to just use makeup remover for those stubborn waterproof formulas. Overall, I think this balm is clear winner. Not only does it clean AND hydrate my skin but it also hasn't caused any breakouts! I'm probably going to buy the full size version of this balm and give my oil cleansing method a break for a while. It's been working pretty well for helping with my dry patches!
DISCLAIMER: I received this product for free for testing and review purposes. However, you have my Fancie guarantee that these are my honest opinions. My obligation is to my lovely readers!