MAC Lavish Rose Lip Glass Set Swatches
This set was like a dream come true for me! Four MAC lip glasses in my favorite colors for just $33? Yes hunny! This set is totally adorable and I couldn't be happier I picked it up. It comes with four glosses in a variation of pinks and purples and was totally a steal. These holiday lippies contain a bit more product than the usual cremesheen glass and dazzleglass glosses. So you're definitely getting some bang for your buck here!
Not only are you getting a great value but you get pretty packaging too! These adorable glosses come with a black ribbon design on them just for that holiday cheer. They also come in glass tubes that are slightly thicker than the regular lip glass packaging. They feel a little heavy but still pretty nice in the hand. And definitely luxurious!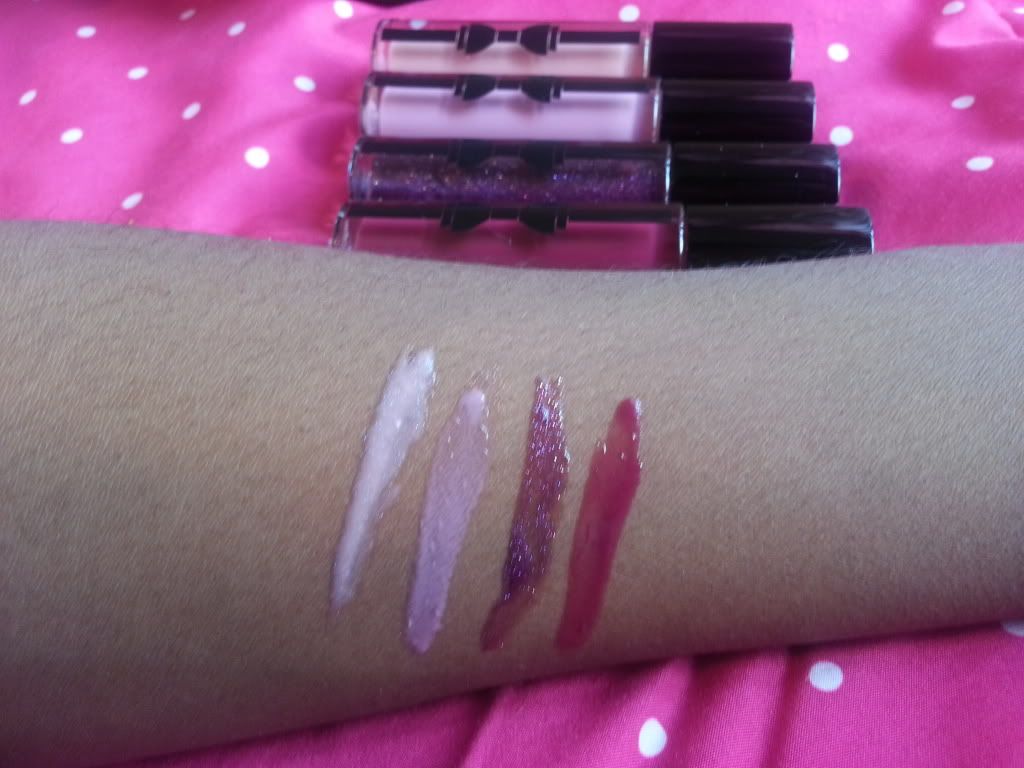 The set includes:
Demure – warm pink with blue pearl
Going Casual – soft lilac
Boys go Crazy – deep purple with glitter
Color Saturation – soft wine with deep pink undertone
So far, I really like this set! It's a great value and the color selection is gorgeous! I thought I'd go all crazy over Going Casual but Boys go Crazy and Color Saturation are turning out to be my favorites in this set. This set is available online at MAC and at MAC stores and counters. Hurry and grab yours before they sell out!