November Birchbox
Brace yourself ladies. You're in for one hell of a rant! I thought last month's box was a bitter disappointment but this box was the straw that broke the camel's back. A few months ago, I was totally enjoying my Birchbox subscription. June, July and August turned out to be quite the hit for me. But these days Birchbox has gone down the drain and right into the sewer. My last few boxes have been absolutely HORRIBLE! Not only have I been getting overloaded with skincare and perfume samples but the samples have gotten terribly small. It's to the point where they're just not worth the $10 anymore.
I can go to the mall and snag a one time use sample for FREE or spend that $10 on a deluxe sample I actually want and can use. I very rarely wear perfume and I'm extremely leery about trying new skincare products because my skin is terribly dry and super sensitive. Something Birchbox would know if they actually used my survey information. To sum up this rant, I canceled my subscription and I'm absolutely not looking back.
I decided to give Birchbox one last try after October's nightmare. The second I opened this month's box I was totally disappointed. More tiny skincare samples and a perfume sample. First off, the perfume sample stunk to high hell. I wouldn't even spray this on my enemies. It's just unholy. And to make matters worse, it was a Birchbox exclusive! You mean to tell me you purposely created this smelly ass perfume for your subscribers? LOL! I'm totally offended! And the skin care samples were just a mess. The packets felt like they contained ZERO product. I probably wouldn't be able to clean or moisturize my nose with them. I won't even go into detail about what was thrown inside because it's honestly not even worth talking about it.
The only upside to this box was the One Love Organics Neroli Aromatic Body Serum and the Stila All Over Liquid Illuminizer. The body serum contains pumpkin seed oil and buckthorn oil and has a really nice citrus scent. It made my skin feel really soft and supple. Although the luminizer appears to be more for cool toned ladies I'm still willing to give it a try because it does look really nice.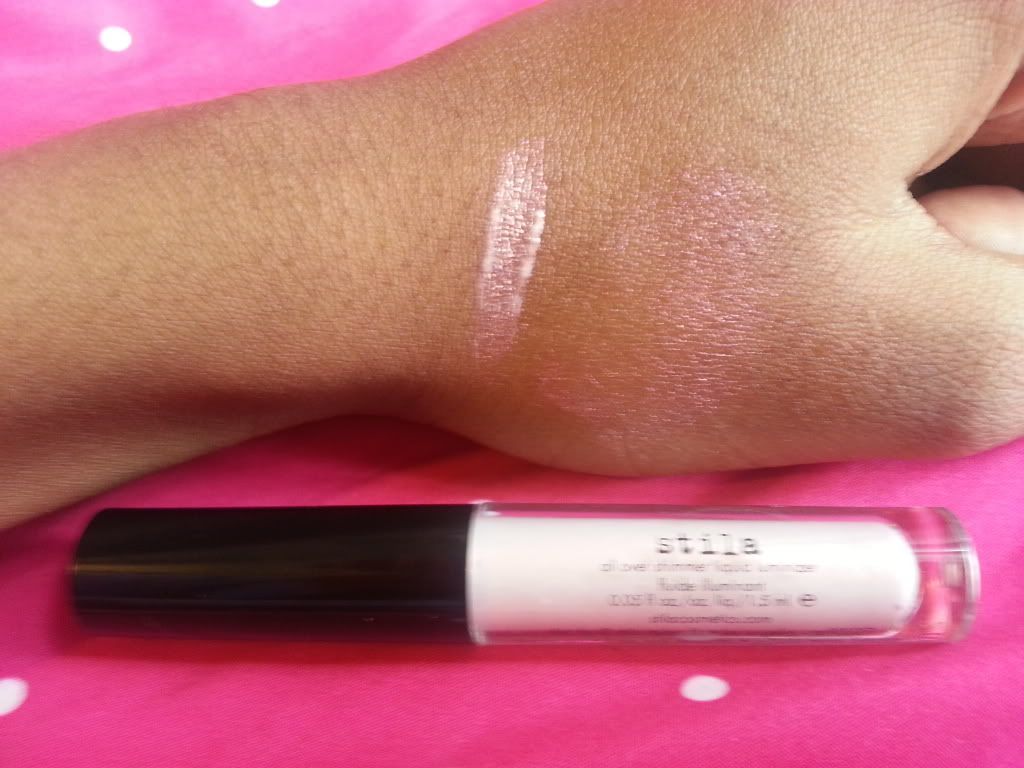 Both swatched and blended the glowy effect looks really pretty. Unfortunately, that's where the good times end. I appreciate these two last treats but goodbye Birchbox and good riddance!