October Faves of the Month
I always seem to be late with my favorite products of the month but better late than never, right? October didn't just bring the fall chill. It also came bearing fall makeup goodies! I went absolutely CRAZY in September searching for the perfect lipsticks and blushes. I fell in love with quite a few new products and even an old one while gearing up for the season. Check it out!
Face
MAC Desert Rose blush – This was my go to blush last month! It's a muted pink shade that looks great with whatever lipstick or eyeshadow you pair with it. It's become one of my all time favorite blushes!
MAC Fever blush – This is the PERFECT fall blush. It's a deep berry shade that I couldn't get enough of when paired with my darker fall lippies. It's a fall must have!
Victoria Secret Pressed Mineral Bronzer in Heatwave – I am completely in LOVE with this bronzer!! The texture is amazing, it's luxuriously soft and it gives such a beautiful glow to my cheeks. I've been using it everyday since I've gotten my hands on it!
Elf Studio blush in Blushing Rose – Definitely another fall favorite of mine! This berry blush blends out so well and has small flecks of gold glitter that give your cheeks that extra boost. I haven't used it in sooo long but I'll definitely be breaking it out more often!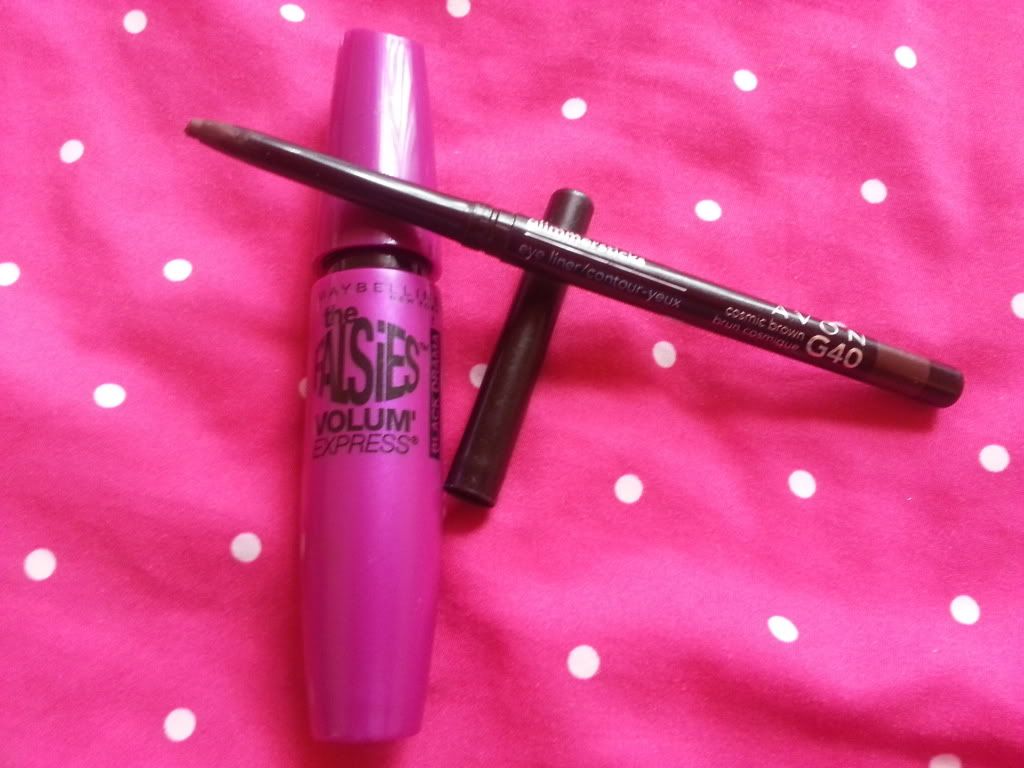 Eyes
Maybelline The Falsies mascara – OMG this mascara really lengthens my lashes! It's perfect for my short but thick lashes. It separates pretty well and makes my lashes look beautiful!
Avon Glimmersticks liner in Cosmic Brown – I believe I've finally found my holy grail brow pencil! The shade is absolutely perfect and the texture is pretty great. Plus, no more sharpening! I'll definitely be stocking up on these very soon!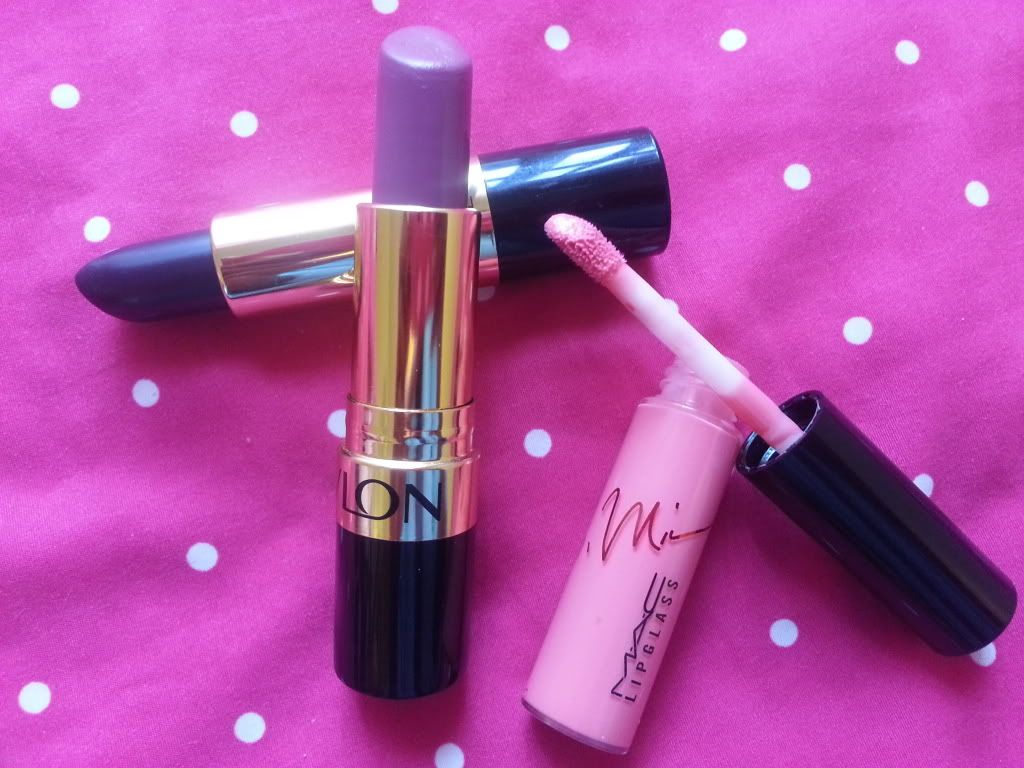 Lips
Revlon Super Lustrous lipstick in Berry Haute – This is my all time favorite lipstick! I absolutely adore the soft lilac shade and the finish is beautiful! I think this lipstick would look great any time of the year.
Revlon Super Lustrous lipstick in Black Cherry – This is my favorite fall lipstick! It was the first dark lippie I've ever tried and now I'm totally obsessed! I throw it on whenever I'm feeling a bit sexy lol
Viva Glam Nicki lip glass – This is my holy grail lip gloss!! It's a beautiful bright yellow pink that looks fabulous alone or over any lipstick. And the color payoff is just amazing!
What were some of your faves last month?