Tarte Statement Lips 5-Piece Lip Surgence Set Swatches
Not too long ago I indulged in a nice holiday haul courtesy of Viggle (check it out!) which included this awesome Tarte lippie set. I say awesome because you get 5 full sized Tarte Lip Surgence lippies for just $34! They're regularly $24 a piece so this is most definitely a holiday steal! I've never even tried any of Tarte's lippies prior to buying this set but with a value this good I had to jump on it. After trying a couple of them I can honestly say this is just too good to miss out on!
The first thing I love about this set is the packaging! I love the jumbo crayon design and the shiny gold tops. These are incredibly easy to spot in my bag through the endless sea of lippies. Second, the color selection is fantastic! All 5 shades are universally flattering. They're all pretty neutral shades. Even the red shade isn't overbearing. Which makes this set absolutely perfect for daytime wear! I also love the texture of these lippies. All of them feel creamy and hydrating. The only one that felt a little dry was Exposed and that's because it's the only matte finish in the mix so that was to be expected.
Here's what you get: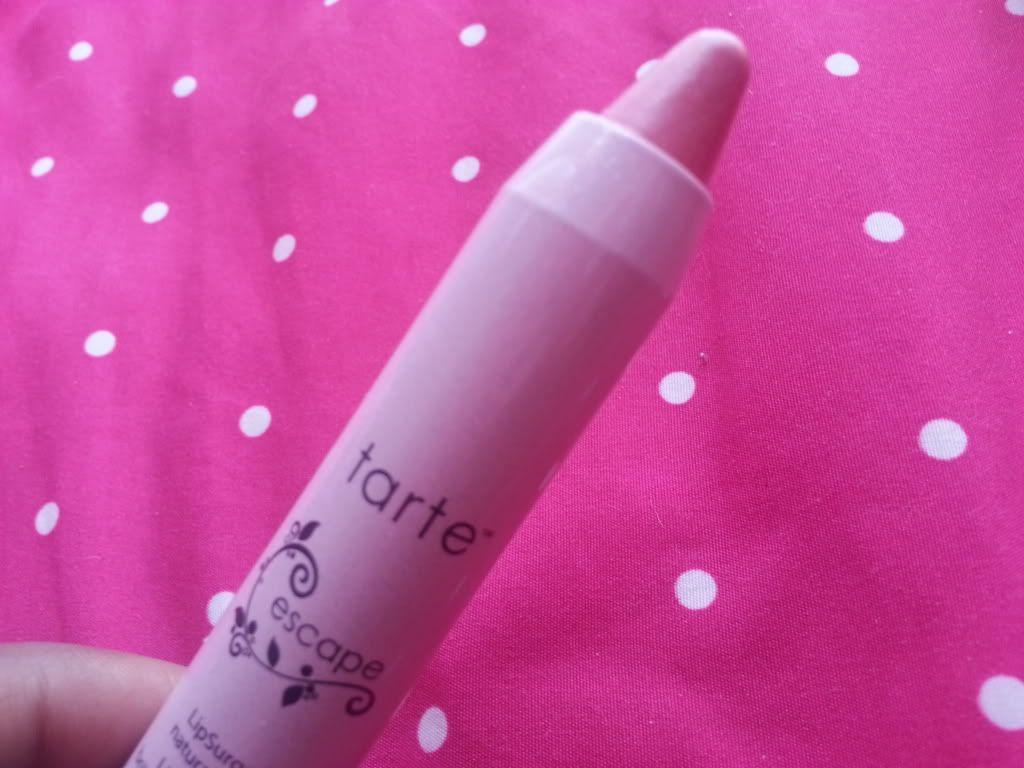 Escape is a Natural Lip Luster so it's fairly sheer. It's a light pink with tons of sheen and a hint of shimmer that's noticeable but not overbearing. You can build this up a bit for more intensity but don't expect anything vibrant.
Enchanted is a Natural Lip Tint so the finish definitely has a nice sheen like the Natural Lip Luster but it's a bit more pigmented. It's a beautiful red that's not too bright so it's suitable for daytime wear. The finish makes it perfect for ladies who get a little intimidated by bright or red lippies. It certainly looks natural!
Exposed is my absolute favorite of the bunch! It's a Natural Matte Tint so the finish is matte, of course. I love that it's not as dry as most matte lippies and the color is to die for! It's my new favorite nude lippie! It's a soft beige color with the perfect touch of pink undertones.
Sweet is a Lip Luster which is pretty similar to the Natural Lip Luster finish in terms of sheen but it's more pigmented and has a bit less shimmer than Escape. It appears really pink in the tube but comes off more of a peachy pink when swatched.
Elite is another one of my faves in this set! It's a Lip Tint which is similar to Enchanted but doesn't have as much sheen. It's a beautiful pinky coral shade that I usually wouldn't go for but it looks so pretty when swatched and even better on!
Here are the swatches in natural light: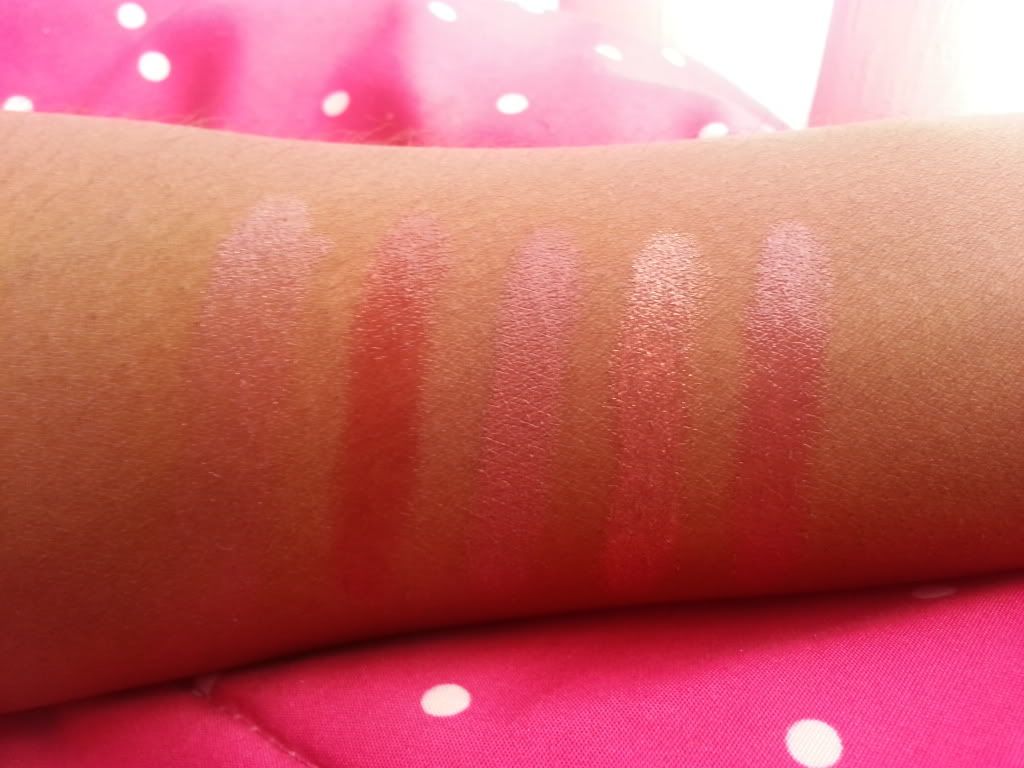 I couldn't be happier that I went ahead and picked up this set! At first it was only because of the cute packaging and great price but this holiday set definitely brings the cheer. Great job, Tarte! If you're looking to pick up this wonder lippie set you can find it online at Tarte and both in stores and online at Sephora for just $35! It'll make the perfect gift for any beauty lover and makeup junkie!