MAC Taste Temptation Haul & Swatches
Taste Temptation is here! For you ladies who don't stalk the makeup boards MAC dropped yet another collection this month. They release so many collections it'll make your head spin! This time MAC rolled out a beautiful purple collection that I just couldn't resist indulging in! It's called Taste Temptation and it was actually released ahead of schedule. It wasn't supposed to be released online until today but the lovely ladies in the makeup group I joined on Facebook informed me that it was up on the 4th! Of course, I scurried online to place my order. I'm extremely pleased with MAC's customer service and shipping. I didn't even opt for the $2 2 day shipping offer they're promoting at the moment and I still was able to receive my order 2 days later. AMAZING!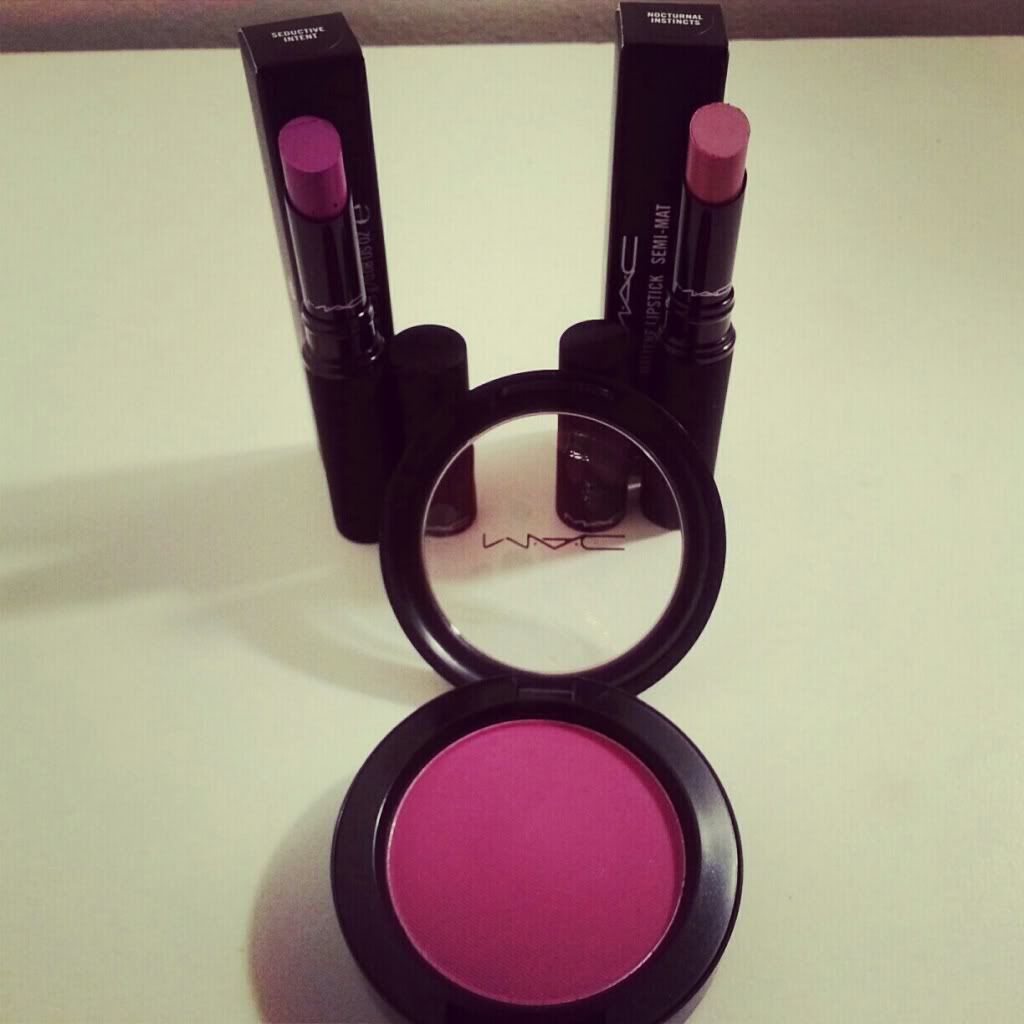 I think I did pretty good! I didn't go crazy like I did with when Glamour Daze came out. I ordered just two lipsticks and a blush. I'm more of a pink girl but purple is definitely another favorite of mine so there was no way I could live my life without these purple toned lippies and blush. I picked up:
Passionately Tempted blush
Seductive Intent Mattene lipstick
Nocturnal Instincts Mattene lipstick
From l-r: Passionately Tempted, Seductive Intent, Nocturnal Instincts
The blush is so beautiful but the lipsticks are to die for! Everything is just sooo pretty! I can't wait to start trying these on so I can give you ladies some reviews. Don't forget to head over to MAC to place your online order today! If you have more patience than me you can go to any MAC store or counter and pick up your goodies December 13th!