Nars Multiple in Lamu Swatches & Review
The only thing I'm more addicted to buying other than lippies is highlighters! I will never get enough of the glow they give and the way they warm up my face. Finding a great highlighter is truly satisfying! And I'm completely glowing with satisfaction over this Nars multiple! At first, I was a little leery about trying one because the multiples are a bit pricey at $39 but I find them totally worth it! Some of the shades can be used as both a blush and highlighter but Lamu is more on the highlighter side. But it's so darn beautiful I find myself skipping the blush when I wear this.
It comes in a very simple and chic black tube that screws from the bottom. The top is the typical rubbery feeling Nars packaging but the inside has a shiny black casing. Nars always goes for a minimalistic approach with their packaging but I really like it! It's simple but it works and it gets the job done perfectly. Plus, I feel like Nars products just gives off an air of elegance!
Lamu is the PERFECT color for me! Actually, I think it would look beautiful on any tone! It's a nice bronze shade that's not too dark where it'll over power lighter tones. It has a ton of gold glitter inside that really makes my cheekbones pop. I usually only use it on my cheeks but when I'm going for a super glowy look I'll use it on my T-zone and Cupid's bow as well. It makes me feel like a bronze goddess! Check out the swatches!
As you can tell from the swatch above even blended this highlighter still has a ton of glitter. I find this pretty appealing as it looks gorgeous on the cheekbones but for those of you who don't care for ultra glittery cheek products this may be an issue. Because the flecks are so large and plentiful this does emphasize pores a bit. I don't think it'll be noticeable to others but when you're standing right in front of a mirror it may be a bit bothersome. Besides the price, that's the only major drawback I can find with this highlighter.
Pros
beautiful glow
universally flattering
can be used as a blush
Cons
pricey
may emphasize pores on some
may be too glittery for some
This highlighter may be too glitter packed for some but with a nice, fluffy synthetic brush it works just fine for me. Is it a bit pricey? Absolutely! But if you're into glowing mermaid skin like me you'll totally find this worth it! You can find this beauty in stores or online at Sephora.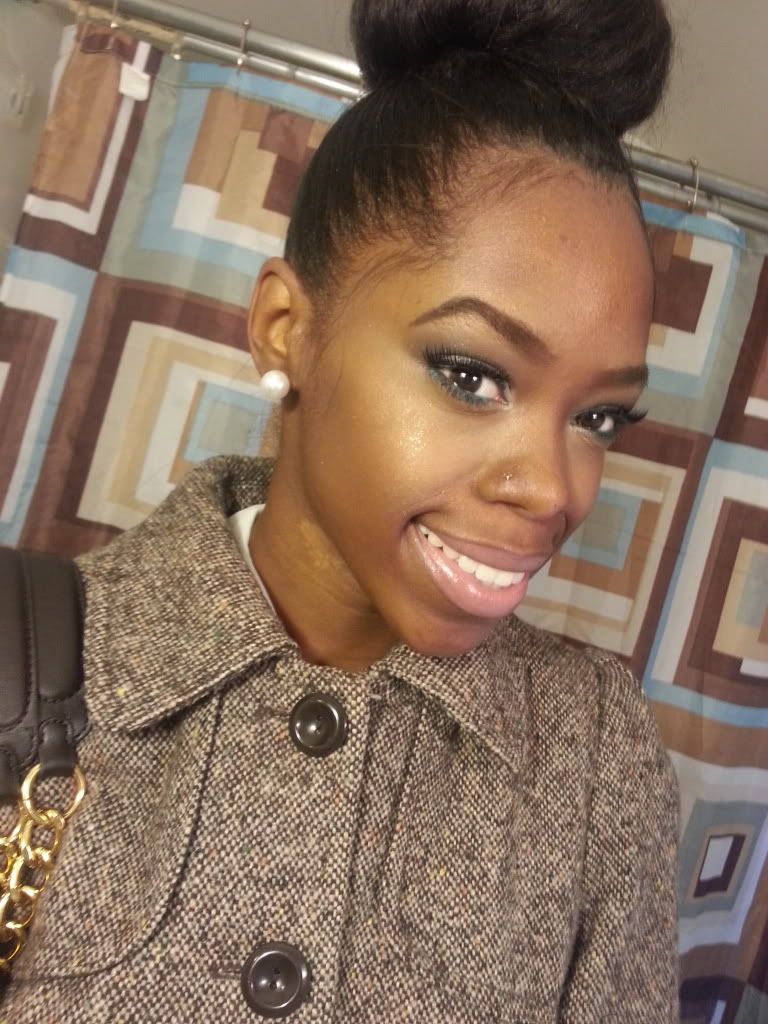 8/10