MAC Betty Bright Lipstick Swatches & Review
The moment I saw this lipstick I knew I was going to get it! It's the perfect spring and summer color and the packaging is to die for! I couldn't wait for MAC to finally release the Archie's Girls collection just so I could get my hands on it. Betty Bright looks like a bright neon coral in the tube but applied it's more of pinky coral color.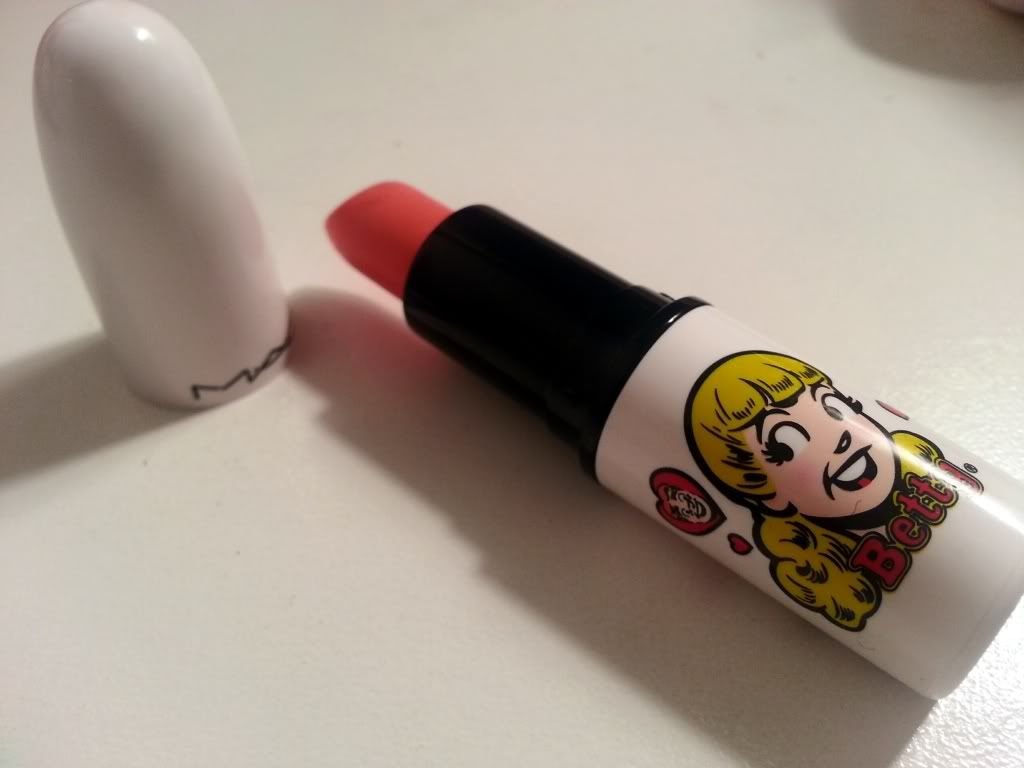 I could rave about this lipstick all day in terms of color but the formula is a serious pain! Betty Bright comes in a satin finish that is drying and very unforgivable on my lips. I haven't tried frosts or lustres yet but so far satins are my least favorite finish. They tend to feather terribly and emphasize any dryness. Exfoliating, moisturizing and a lip liner are definitely needed to make this lipstick work. The color is absolutely beautiful but I wish it would have been a matte or cremesheen.
7/10