Urban Decay Glitter Run!
What's more exciting than lippies and falsies?? GLITTER! I'm totally glitter obsessed! If my nails aren't dripping in glitter then my eyes are covered in the stuff! I'm a pretty big fan of Urban Decay eyeliners so I decided to give some of their sparkly shades a try.
I started off playing around with the Heavy Metal Glitter liners and ended up going home with two. I got one in Midnight Cowboy (soft gold) and Distortion (opalescent pearl). I've only used them once so far but I'm very impressed! The Heavy Metal liners have a transparent base but the glitter payoff is still pretty darn good. It took a bit of layering to get that full on disco ball effect but not too much.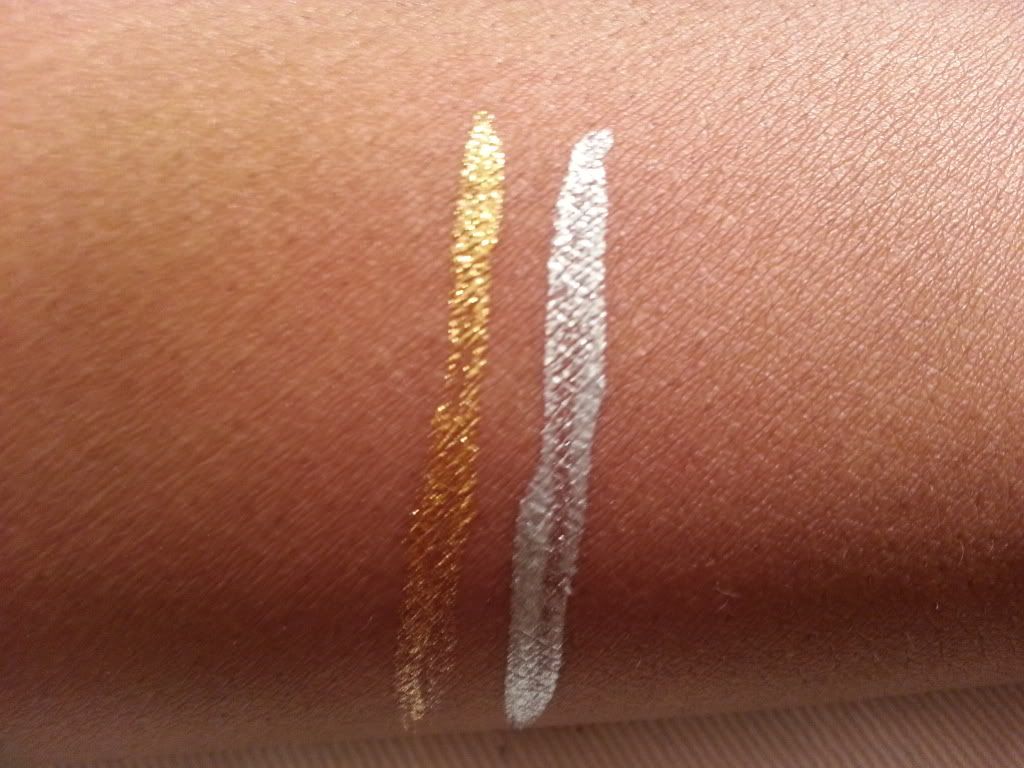 I also picked up two 24/7 liquid eyeliners in gold and silver as well. I fell in love with El Dorado at first swatch. It's soo beautiful! It's a gorgeous bright yellow gold with gold flecks that really makes eyes pop! I couldn't resist grabbing Bobby Dazzle either. It's as beautiful as El Dorado except it's a bright silver with silver flecks. I just love the way they look! Can't wait to start using them!