Introducing Yves Saint Laurent Top Secrets All in One BB Cream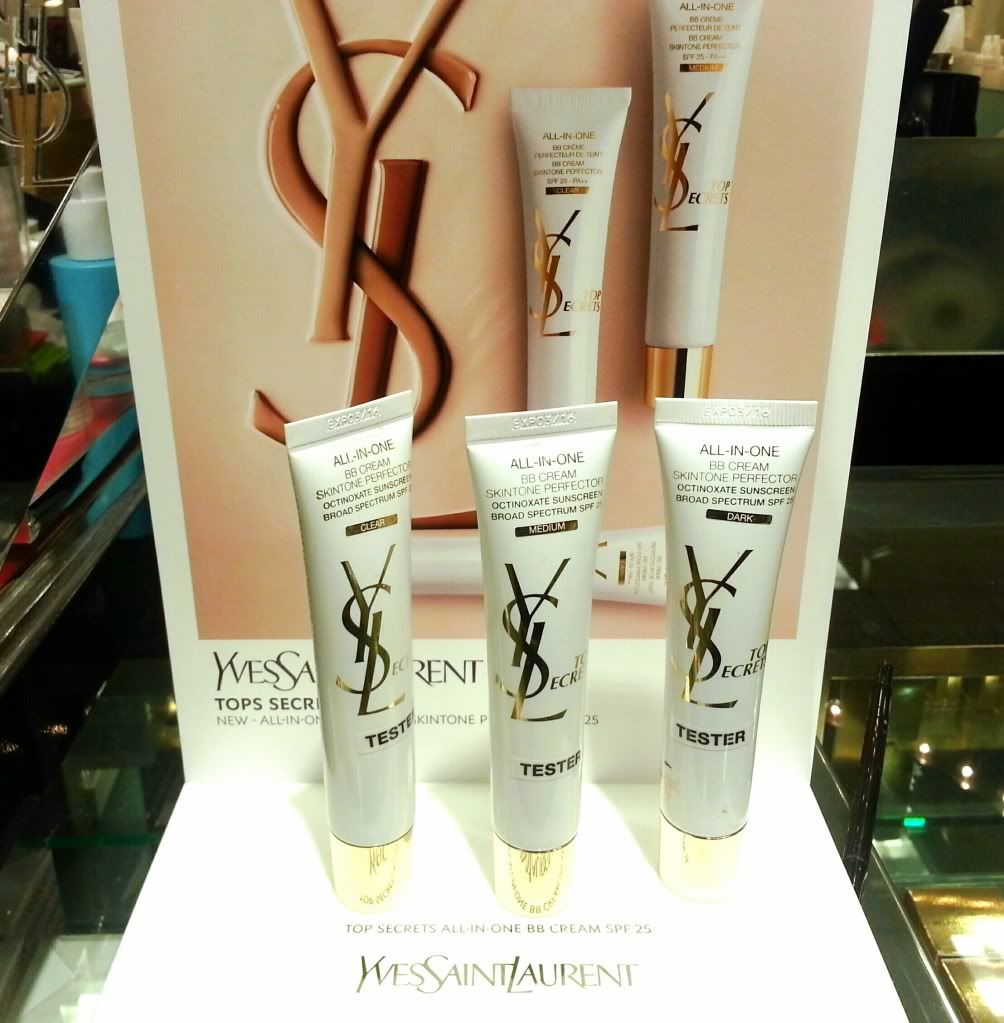 Yves Saint Laurent is notorious for their seriously beautiful lipsticks but now the fashion giant is introducing a new product to drool over. Meet the new Top Secrets All in One BB Cream! I'll admit, it's a little difficult sometimes keeping up with an extensive skincare routine so it's super convenient to combine skincare and makeup. Best of both worlds!
Light, Medium, Dark
I know Yves Saint Laurent isn't the first company to create a BB cream but Top Secrets has a shade that's dark enough for me to use. It's a bit pricey at $50 but seems to be worth it for me. Most BB creams usually fall short in the color department leaving a lot of brown girls out of the action. But Top Secrets is definitely helping to open up the market. However, the shade range still leaves much to be desired. There's only three shades so it won't fit everyone. But Dark matches me perfectly so I'm excited! I already picked up a sample so expect a review soon ladies! If you'd like to check out Top Secrets in the meantime head over to Nordstrom or YSL Beauty!