Fancie's Wishlist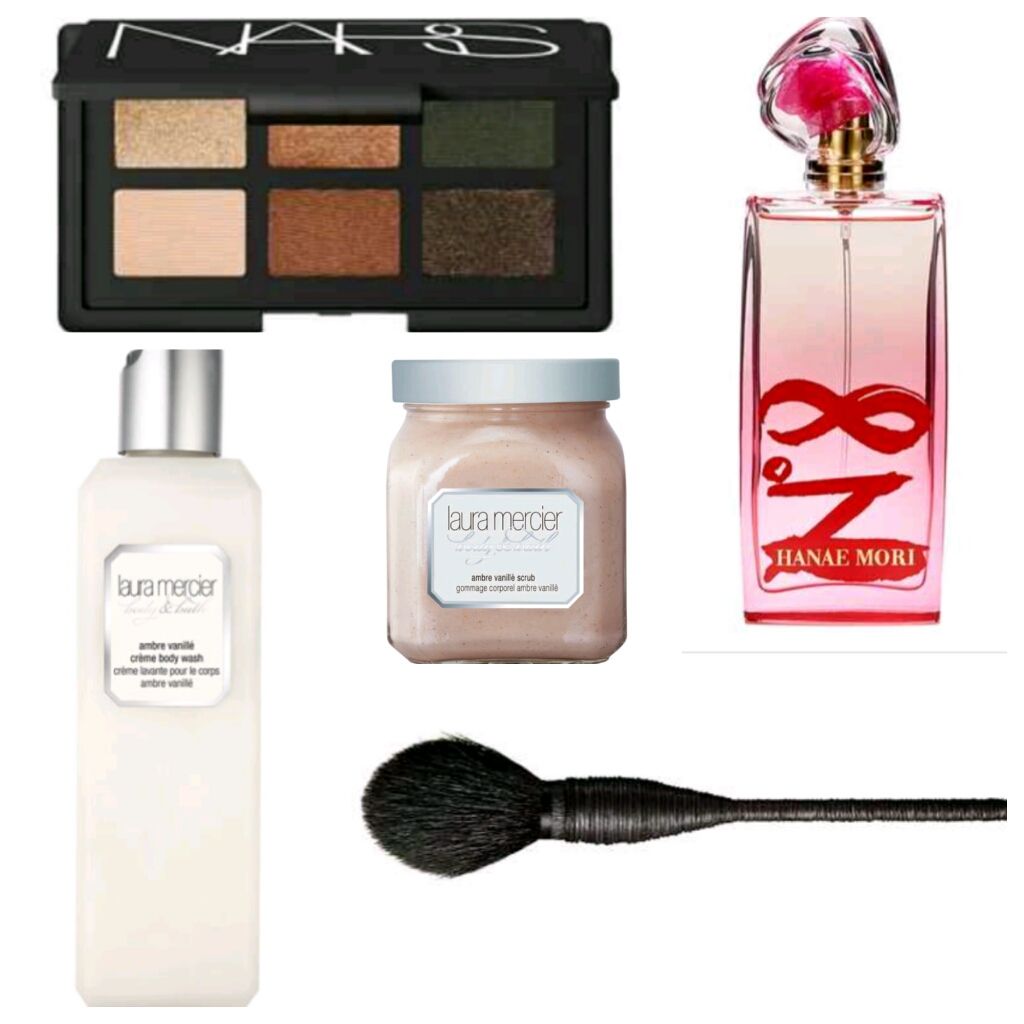 Greetings from bright, beautiful Georgia! I am just absolutely LOVING my vacation here! The atmosphere just makes me feel good. I want to drink, be merry and shop! I took a trip to the beautiful Phipps Plaza and everything had me googly eyed. While makeup shopping I racked up quite the wishlist (and a nice haul lol). Check it out!
NARS Ride Up To The Moon eyeshadow palette ($45.00) I love bright shadows but I'm a huge sucker for neutral colors and this palette is right up my alley! Ride Up To The Moon is one of the two limited edition eyeshadow palettes introduced in the fall collection. It features six eyeshadows: Argentina (limited edition metallic gold), Isolde (frosted ginger), Night Porter (black with pearls), Biarritz (neutral cream beige), Fez (velvety cocoa) and Cordura (shimmery dark brown ). Ride Up To The Moon would be perfect for travel or even everyday use. It's very easy to get a day or night time look. If you're a big NARS fan you may already own most of these shadows. But if you're new to the brand this is an excellent to try things out!
Laura Mercier Ambre Vanilla Creme Body Wash ($36.00) If you're not familiar with Laura Mercier's body line I totally recommend you give it a look the next time you visit a counter. All of the scents smell absolutely amazing but Ambre Vanilla just really knocks my socks off! It has a sweet icing like scent that just makes me want to eat my weight in cake LOL. It seriously smells that delicious! Hopefully it feels equally as luxurious as it smells because it's a bit pricey.
Laura Mercier Ambre Vanilla Body Scrub ($46.00) I've never tried a body scrub before but I've been eying this Ambre Vanilla scrub for quite some time! Like the body creme it smells heavenly! I did a demonstration in the store and it feels pretty good too. It contains jojoba oil, Shea butter, honey, rice protein and more to gently exfoliate and moisturize. Like the body wash, the Ambre Vanilla scrub is a little expensive but it seems to be worth it.
Hanae Mori Eau de Collection No. 8 Perfume ($99.00) I'm not the biggest perfume fan but scents like Hanae Mori's No. 8 make it easy to love! The fragrance is the limited edition finale to the Eau de Collection line and features notes of Kyoto cherry blossom, plum nectar and passion flower. It has this exotic, sweet floral scent that's both girly and flirty.
NARS Yachiyo Brush ($50.00) I have more than enough cheek brushes but, goodness, isn't this brush beautiful?! This Japanese style brush features black goat hair and has a variety of uses including color application, blending, contouring and highlighting. I've heard so many great things about the Yachiyo brush and it looks so pretty. I must have it in my collection!
All of these items can be found at your local Nordstrom and Sephora in case you'd like to haul them yourself!