MAC Lavish Living Blush Review
I could definitely use a little Lavish Living this holiday and so could you! There were a few nice pieces in the Divine Night holiday collection but Lavish Living is definitely the star of the show for me. Take a look!
Lavish Living is a warm plum shade with slight brown undertones and a cool silverish sparkle. It gives off an absolutely beautiful plummy glow and adds a nice wash of color without looking overdone. Lavish Living has a more sheer base so it works well for lighter and deeper complexions. I've used duo fiber and natural hair brushes with this blush and still had no problems with over application.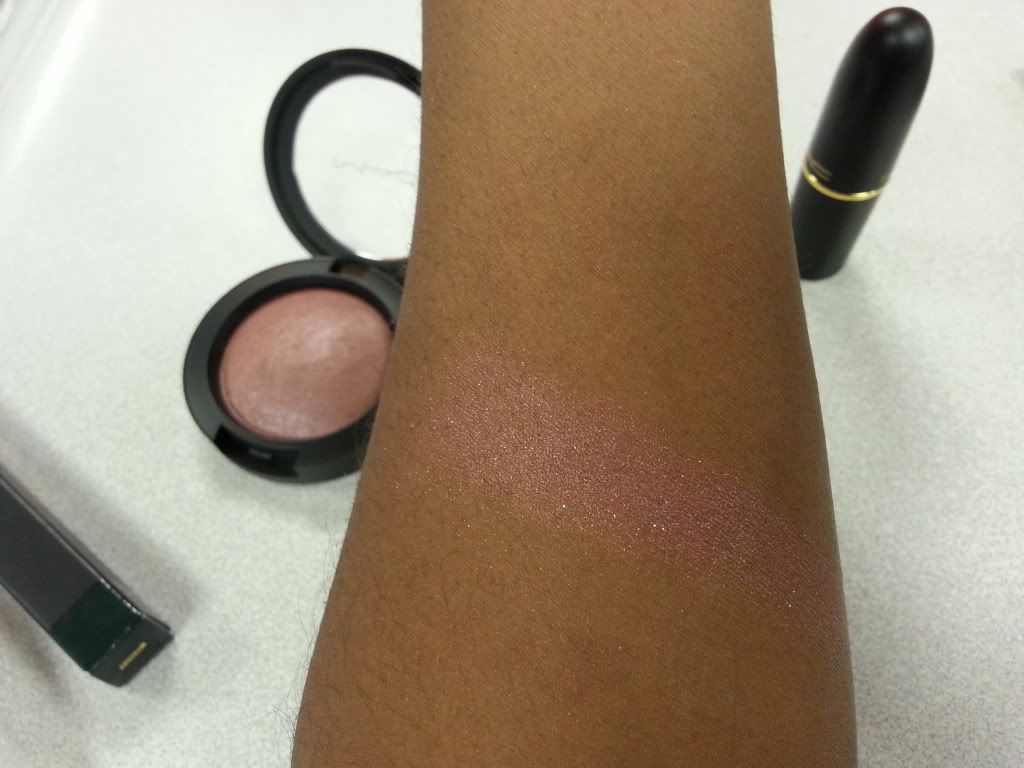 The texture is very soft and blendable. It's finely milled like the other Mineralize products in the collection but it's not nearly as powdery. Lavish Living is a bit on the shimmery side but it's not huge flecks of glitter so it doesn't really emphasize pores. It just leaves a gorgeous sheen when the light hits it. Mineralize blushes aren't the longest wearing formula but I get a full day of wear before I notice any fading so I'd have to say Lavish Living holds up pretty well. I honestly can't think of one bad thing to say about Lavish Living except it's crazy expensive for a MAC blush. Mineralize blushes already saw a price hike this year ($23.50 to $25.00) so the additional limited edition tax makes things bittersweet. If you love shimmery blushes, plum cheeks and can get over the $27.50 price tag then I totally recommend checking out Lavish Living!
Lavish Living is available at MAC, Nordstrom, Macy's, etc. Happy hauling!