Marc Jacobs Heart Shaped Lust For Lacquer Review
I haven't been much of a gloss gal this year but Marc Jacobs has me loving the lacquered look lately! I have plenty of pink glosses but none has really captured my heart like Heart Shaped. It's a warm bubble gum pink with silver and gold flecks of glitter that looks great alone or layered. Have a look!
Heart Shaped comes packaged in an oval shaped glass container with a black plastic cap. Very simple, yet chic. I really like it! It's very unique and easy to pick out in my messy bag.
The applicator is simple yet effective. It has a flat rounded shape and has great flexibility. It hugs my lips without feeling flimsy. I love how well it works with my full lips. It's not super small so I get great precision and coverage.
Heart Shaped has a nice fruity scent that's light and doesn't linger long at all. The texture is neither thick or sticky. It wears pretty comfortably ands a nice touch of moisture. There is a slight cooling and tingling sensation upon application but it wears off fairly quickly. It's actually my favorite feature of the gloss! It feels so refreshing. I get around 3-4 hours of wear even with eating and drinking which is impressive for a gloss. Especially one that isn't super sticky!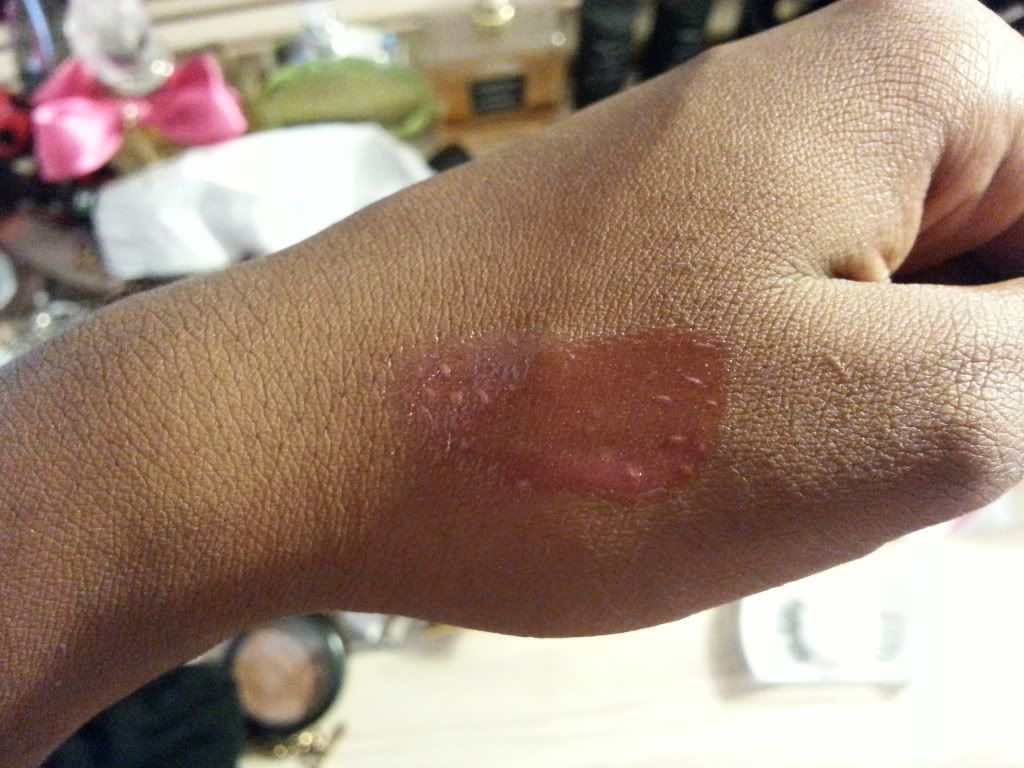 Heart Shaped is part of the Sheer Lust For Lacquer line but I find the pigmentation to be pretty nice! I have dark pigmented lips and I still get a noticeable wash of pink with just one coat. If Heart Shaped is considered sheer I can't wait to try the fully pigmented shades! I do think the Lust For Lacquer glosses are a bit pricey at $28 but the quality is definitely there!
Marc Jacobs is currently a Sephora exclusive so Heart Shaped (and the rest of the Marc Jacobs beauty line) can only be purchased from Sephora or Marc Jacobs. Happy hauling!